Donate
The average program cost to produce each Kids Against Hunger meal is $0.25.
Each bag of food (390 grams) includes six one-cup servings.
Each 32 lb. box of food holds 36 bags of food. That is the equivalent of 216 meals at a program cost of only $50. Each 40 ft. container load of food includes 285,120 meals or 40 pallets of food at a program cost of approx. $65,000.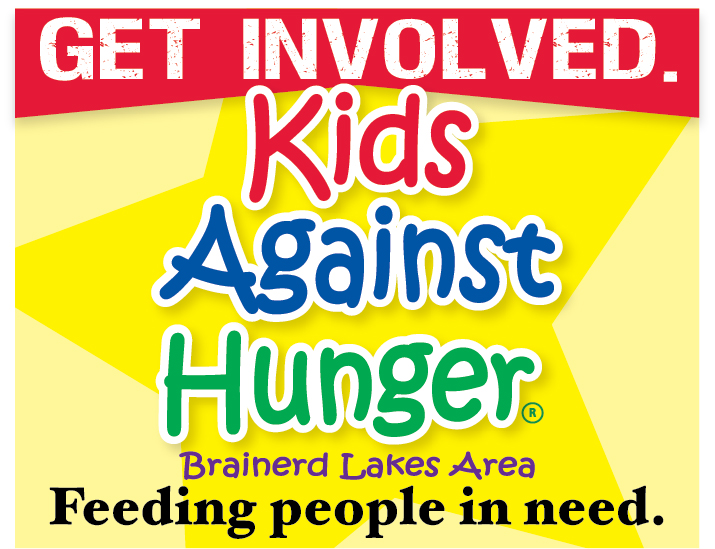 Packing to End Hunger Fundraiser
Packing to End Hunger
RAISING FUNDS for your group
25% profit to your community on all sales
TEAMWORK
Creating a VOLUNTEER Community
PACK the food that you sell or KAH will have it packed for your group.
DONATING food to local food shelves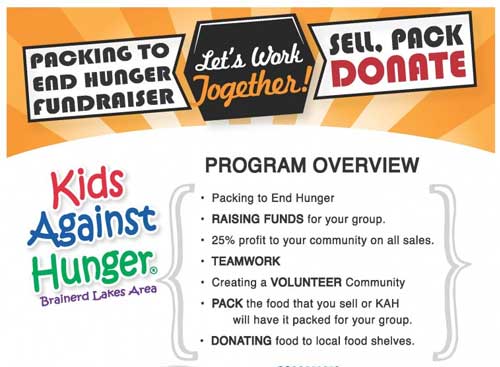 Volunteer
If we told you that volunteering two hours of your time to package our meals could result in enough meals to feed a child for a whole year, would you believe it? And that you can have lots of fun while doing it?